Pakistan Tehreek-e-Insaf (PTI) has garnered enough support from political bigwigs in order to form the government in Punjab. Thus, this led to the next most important question that is to who will be filling up the slot for the next Punjab Chief Minister.
Meetings after meetings, names have been tossed around within the circle, but who takes the trophy home, that is yet to be decided. Pakistan Today has listed down the top six contenders who are likely to fill the slot at the chief minister office.
Muhammad Sibtain Khan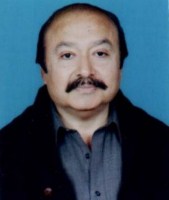 Muhammad Sibtain Khan belongs to district Mianwali Tehsil Piplan.
He has studied at Aitchison College Lahore and Sadiq Public School in Bahawalpur. He then graduated from FC College and completed his Masters' programme in Political Science from Punjab University Lahore.
He has contested in a total of seven elections. First was a local bodies election which he won followed by six elections from the same constituency which is his home constituency.
He won his first election for MPA against the IJI alliance as an independent and became a minister for prisons.
After his win in the 2003 elections, he became the minister for mines and minerals. Moreover, in 2011, when he joined the Pakistan Tehreek-e-Insaf (PTI) he became Imran Khan's confidant since then.
In 2013, he was elected from his constituency and became deputy opposition leader in Punjab. He also served as deputy parliamentary leader Punjab and deputy organiser Punjab for PTI. In 2018 elections, he has been elected again in the constituency with 18,000 votes. Another thing that goes in his favour is that he has never been a part of PML(N) or PPP.
Dr Yasmin Rashid
Dr Yasmin Rashid is the only woman in the race for the vacancy. A gynaecologist by profession, she has contested three elections since 2013.
In 2010, she joined PTI and since then has been a loyalist of Imran Khan. In 2013, the 68-year-old conducted formidable and tireless hustings, moving door to door, in a stronghold constituency of former Prime Minister Nawaz Sharif.
Later, in 2017, she was in the fray again this time against Sharif's wife. Finally, in 2018, she was awarded a ticket for NA-125 (Lahore) but was defeated by over 15,000 votes by the Pakistan Muslim League-N candidate.
For now, she has been named on a seat reserved for women in the Punjab Assembly, which could lead to her elevation to the chief minister position.
Fawad Chaudhry
Fawad Chaudhry is one of PTI's most adamant and vehement spokesperson. A lawyer by profession, Chaudhry has been trying his political luck since 2002.
In 2016, he joined PTI and during the July 25 polls, he broke the curse and bagged NA-67 (Jhelum) with over 90,000 votes and PP-27 (Jhelum).
Mian Mehmoodur Rasheed
Mehmoodur Rasheed was the leader of the opposition in Punjab Assembly from 2013 to 2018.
The 64-year-old made his initial political debut from the Islami Jamhoori Ittehad in 1988. He returned to the provincial assembly in 1990 and then 2013. In the 2018 polls, he secured PP-160 (Lahore) with over 63,000 votes.
Hasnain Bahadur Dreshak
Hasnain Dreshak was born in Lahore and his family has an influential footprint in Rajanpur, Punjab.
The Dreshaks walked home with several provincial seats in the July 2018 elections.
Hasnain Bahadur Dreshak completed a B.Sc in Engineering in 1996. He was first elected to the provincial assembly in 2002 and served as a member of Pervez Elahi's cabinet from 2002-2007 as finance minister.
Hasnain was awarded a ticket for PP-294 (Rajanpur) from where he won with over 40,000 votes.
Mian Aslam Iqbal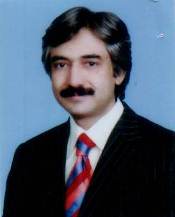 Mian Aslam Iqbal bagged his first win in 2002 in Lahore and served with Aleem Khan in the provincial cabinet as the minister of tourism. During the July 25 polls, he walked off with the provincial constituency, PP-151 (Lahore). This is Iqbal's third win in the provincial elections of Punjab.