LAHORE: With a starless squad that pales in comparison to the team that were the favourties to win in 2006, Gareth Southgate has somehow taken this team of misfits into the semi-finals of the 2018 FIFA World Cup. Coming into this world cup, England's best player is Harry Kane, an impressive striker that has been tearing it up in the Premier League but is yet to win his first trophy. Adamant on making the world cup his first, the 24 year old captain claimed that even though the squad is not composed of some of the best players in the world, they are far more united as a team.
Both Rio Ferdinand and Steven Gerrard claimed the reason they and others who made up the so-called 'golden generation' fell short at successive finals was they could not shake off their different club rivalries when they joined up with their England team-mates.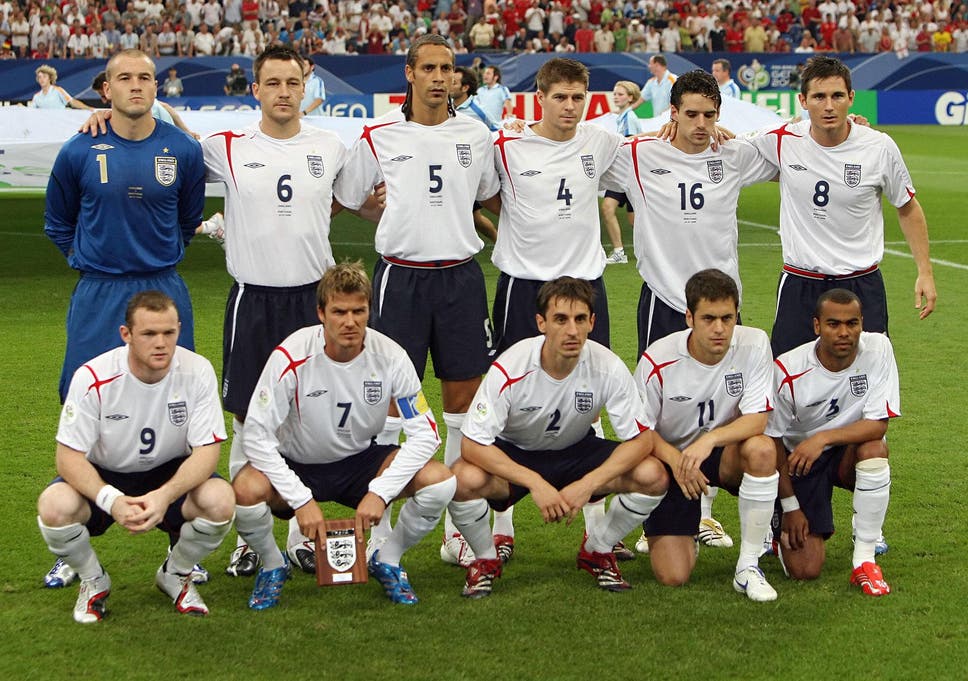 Kane, though, told the English newspapers this is not the case with the present group under Gareth Southgate, as many of them have played with each other at Under-21 level.
"It's not something we've had to deal with really – we all get on very well and have come through the ranks together," said Kane
The sheer humility and togetherness of this world cup squad is what seems to set them apart from the star-studded "Golden Generation". At the heart of it all is Gareth Southgate, the unlikely, accidental manager who in less than two years has changed more than anyone could have expected. None of this was inevitable. Southgate could have added more experience, more big names, more celebrity glamour if he wanted to. He dropped Wayne Rooney, remember, before Rooney retired, and Southgate could have begged him to come back. But he did not, and cut that last link with the 2006 team. Joe Hart is younger than the Golden Generation but he came to represent some of the hubris of the Euro 2012 and 2016 teams, and he was cut for Nick Pope. Jack Wilshere is better known than anyone in the squad – 3.7million Twitter followers – and he has not played one minute for Southgate.
Southgate's international career is best known for Euro '96 but he played at France '98 and Euro 2000 as well. It was only under Eriksson that Southgate faded away, unused at the 2002 World Cup and not taken to Euro 2004. He was supplanted, ultimately, by the Golden Generation, and by their promise. More than 10 years on, he has supplanted their legacy himself.
Against all odds, Gareth Southgate and his group of misfits have gotten farther in World Cup than any England team since 1990. Now with England taking on Croatia in the semi-finals, they're considered by many to be the dark horses of this world cup. Having already outdone the Golden Generation, can Gareth Southgate and his men go all the way?