CANNES: Cannes Film Festival is all about making fashion statements, while some chose to do that, there were others like Kristen Stewart making political statements at the famed red carpet.
The Twilight actress was seen walking barefoot on the Cannes Film Festival's red carpet in protest against the 'no flats policy.'
On Monday, the actress kicked off her black Christian Louboutins high heels and walked up the red carpet stairs bare feet to the premiere of Spike Lee's BlacKkKlansman.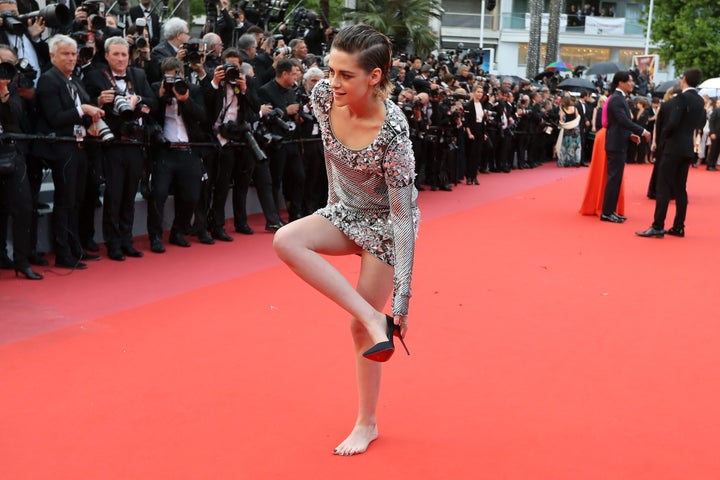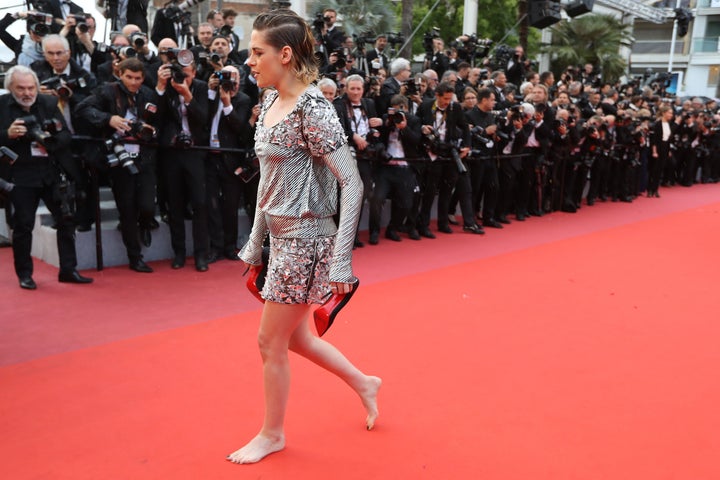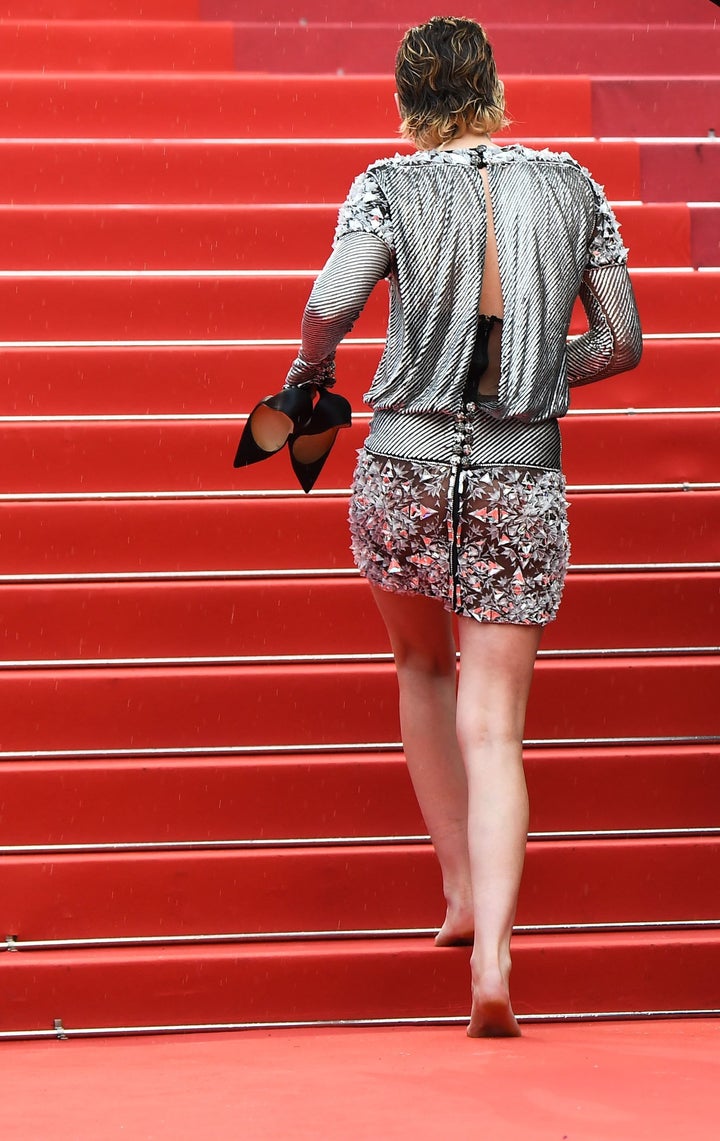 At the 2016 festival, Stewart told Vanity Fair that the 'no flats' policy needed to change immediately.
"If [a man and I] were walking the red carpet together and someone stopped me and said, 'Excuse me, young lady, you're not wearing heels. You cannot come in,' then [I'm going to say], 'Neither is my friend. Does he have to wear heels?'" she said at the time. "It can work both ways. It's just like you simply cannot ask me to do something that you are not asking him. I get the black-tie thing but you should be able to do either version — flats or heels."
WATCH VIDEO HERE:
That same year, Julia Roberts went barefoot on the Cannes red carpet.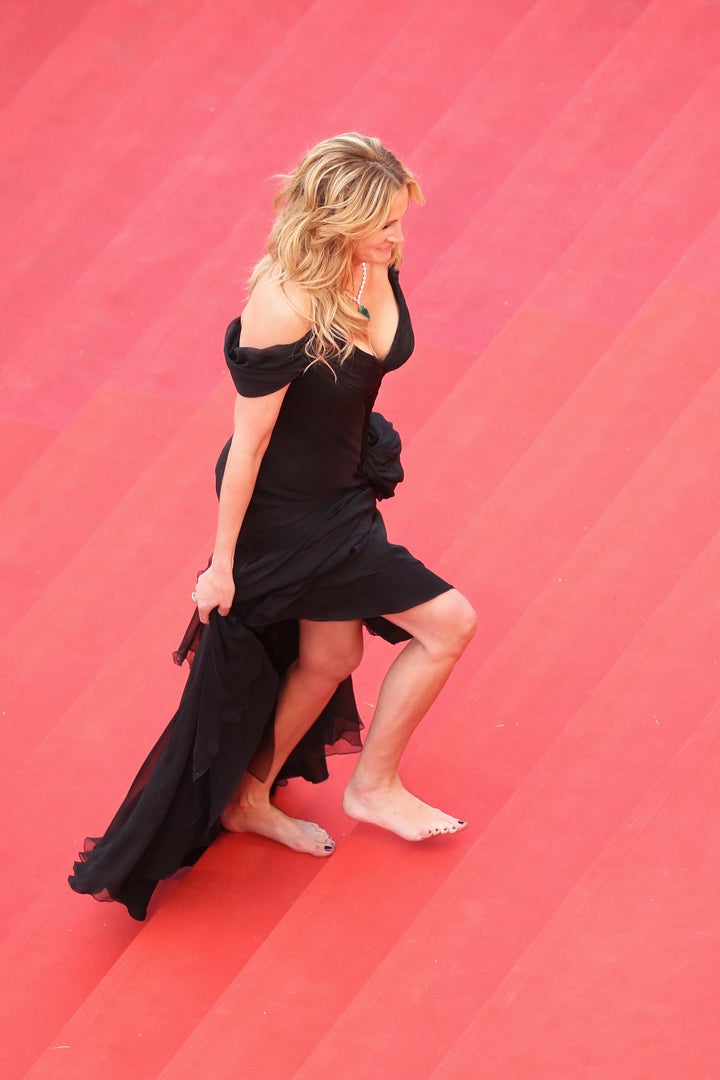 In 2015, the festival faced a huge backlash after it was revealed that a group of women had been turned away from a screening of the film Carol for opting to don flat shoes. Hollywood celebrities, on different occasions, condemned the incident.
In 2014, actress Emma Thompson famously carried her heels on stage at the Golden Globes while also holding a martini glass when she appeared to present an award.
"I just want you to know, this red, it's my blood," she said, referring to the red colouring of her Louboutin stilettos.