TEXAS: The US father of an adopted three-year-old girl has been charged with capital murder after an autopsy ruled she died from "homicidal violence".
Sherin Mathews was first reported missing from her Texas home in October, triggering a large search operation.
Her adopted father, Wesley Mathews, originally said she disappeared after he put her outside as a punishment.
After the girl's body was found two weeks later in a drain entrance, he said she had accidentally choked.
Police say his version of events changed repeatedly during the investigation.
He was indicted with capital murder on Friday and could face the death penalty or life imprisonment if he is found guilty.
Authorities confirmed the charges were filed after autopsy results, but have not revealed the child's cause of death.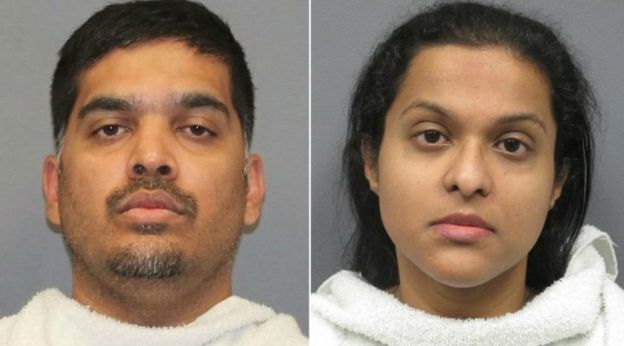 Mathews also faces charges of tampering with evidence, causing felony injury to a child and abandoning or endangering a child.
His wife, Sini Mathews, was also indicted on an abandonment charge.
Arrest warrant documents allege the couple left her alone the night before her disappearance.
The couple's biological daughter was removed from their custody shortly after the toddler was reported missing. She was initially taken into foster care but is now said to be staying with relatives.
In November, a paediatric doctor confirmed at a custody hearing that she had contacted Child Protective Services in March over concerns with bone fractures she found on three-year-old Sherin.
Earlier this month, the Indian government formally suspended Holt International, the adoption agency the Mathews used to adopt Sherin, accusing it of "negligence" in their assessment of the couple.