ISLAMABAD: National Accountability Bureau (NAB) Chairman Justice (retd) Javed Iqbal has taken notice of irregularities exposed in land allotment by Gwadar Industrial Estate Development Authority (GIEDA).
According to a notification dated December 30, the NAB chairman has taken notice of these irregularities which have resulted in losses running into millions of rupees to the national exchequer.
According to the notification, the GIEDA put the development of Balochistan on stake and turned into an estate agency.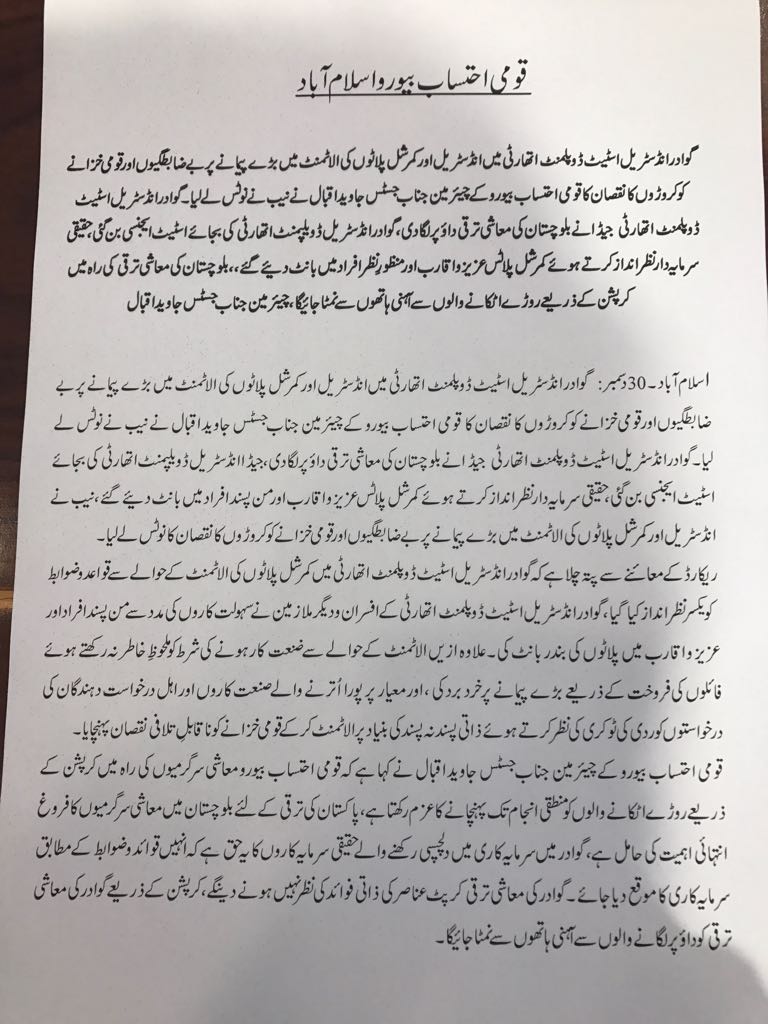 The notification also states that the authority, instead of allotting plots to the deserving people, started distributing them among relatives and other preferred buyers.
This enquiry was launched by the NAB Balochistan earlier in August after it was exposed that private individuals had been allotted 3,167 acres of state land, worth Rs70 billion in the port city.
The initial enquiry revealed that about 12,000 acres of land was transferred to certain individuals. After the scam was exposed, however, the land was restored in favour of the government.