Islamophobia's latest victim is a 27-year-old woman from Patna who was refused a job in Delhi because apparently, she is a Muslim and 'wears a hijab'.
One of the reasons why Nedal Zoya, a Masters in Social Work from Tata Institute of Social Sciences (TISS), Mumbai, did not make the cut for the post of a social worker at one of the orphanages in Delhi is because she wears the hijab – a headscarf to be precise. Something, her recruiters said,  "will make her look like a Muslim from even a distance of a kilometre".
After the Orphanage for Girls in Kotla Mubarakpur floated the vacancy on a website in October, Zoya mailed her job application. She was then asked to write an online test the same day and also send her photographs.
Later, a mail, while commenting on her test, stated that their institution is "religion-free" for both staff and students. The mail, signed by Harish Varma, President and CEO, Delhi Orphanage, went on to say that "I am sorry to inform that from even a distance of one kilometre you look like a Muslim lady due to your external Muslim gears".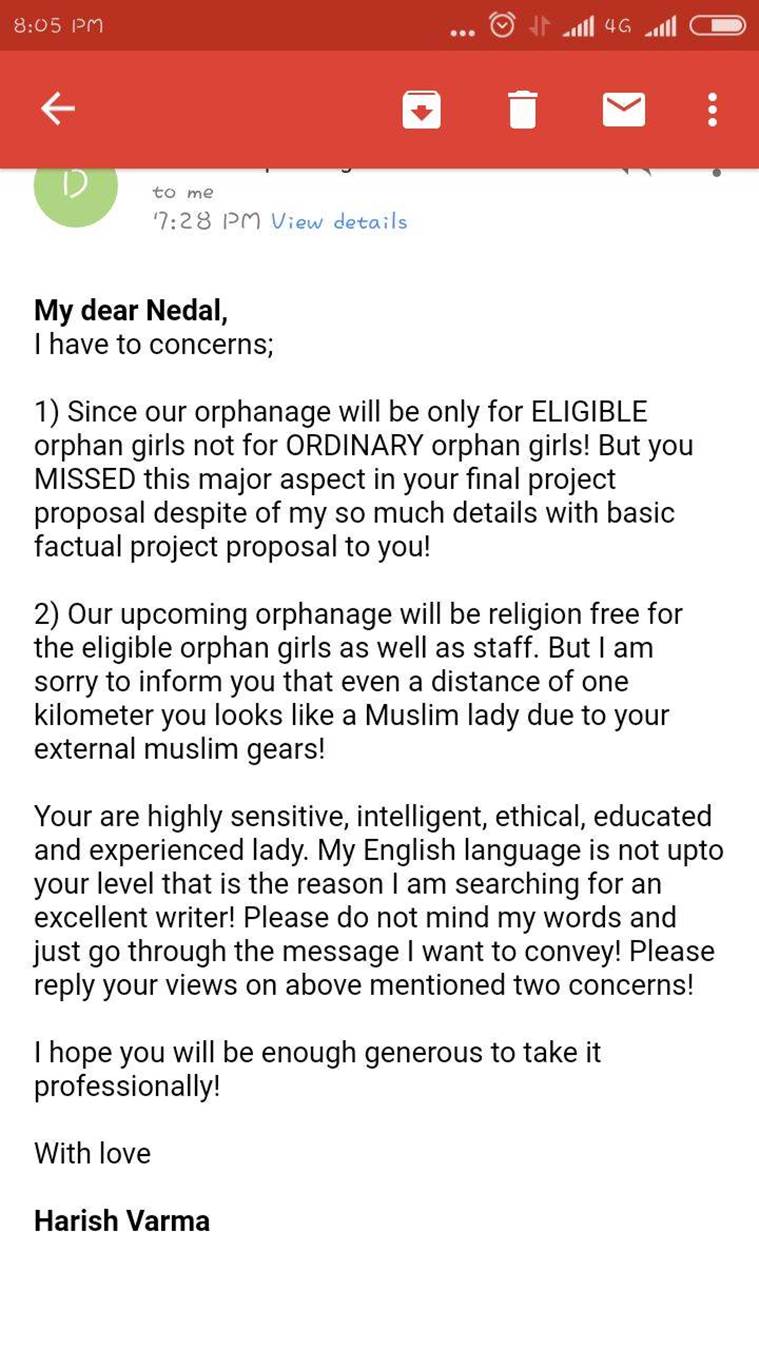 Zoya, who has faced similar exclusion owing to her hijab earlier, wrote back saying she is a Muslim woman who covers her head and that it was a "priority" for her.
On Varma's claim that he wanted his institution to be religion-free, she had a poser: "Would you be performing pooja during festivals? Or would you allow girls in the orphan to offer namaz or do pooja"?
In the following mail that came on Tuesday, Varma, in an angry tone, wrote he was "shocked" to know that "conservative Islam was Zoya's priority, not humanity" and that "her higher education has gone down the drain".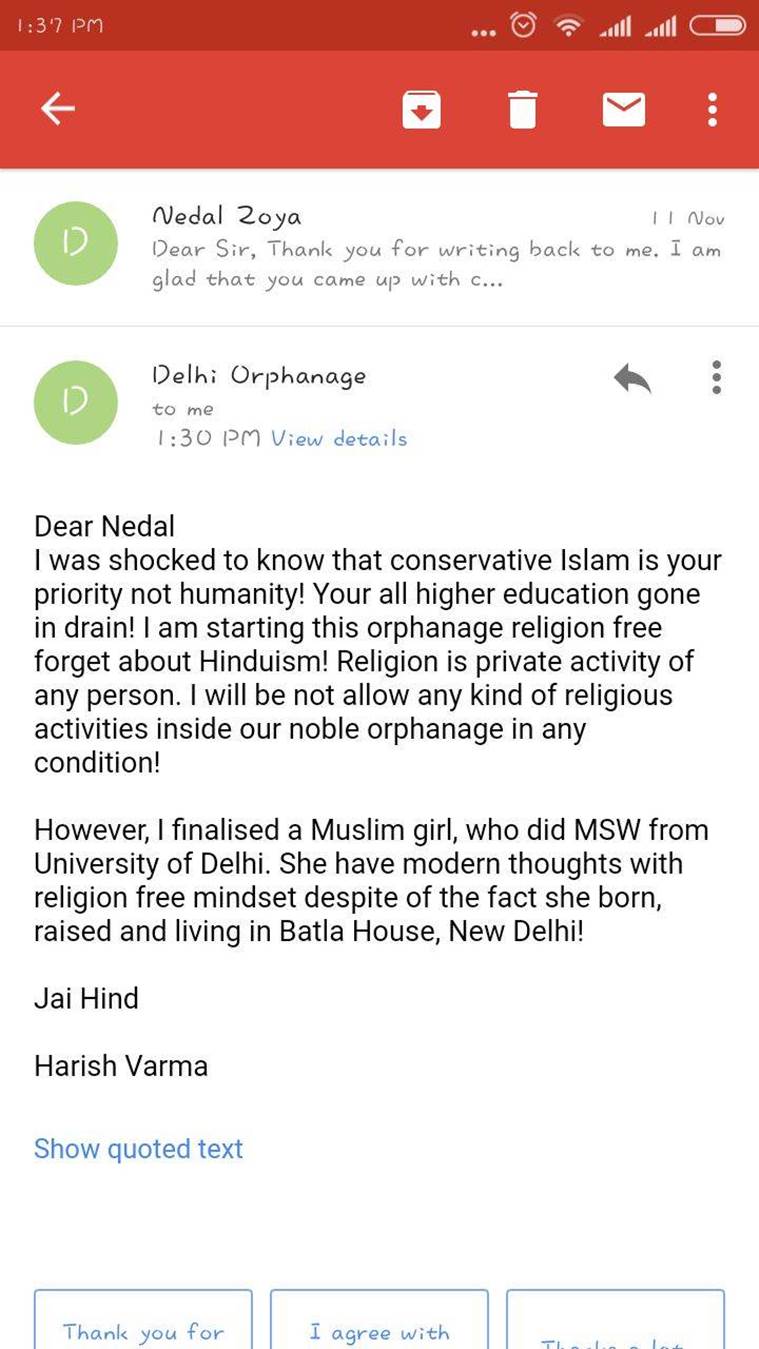 He reiterated that he wanted to keep his orphanage "religion-free", "even free from Hinduism", and "will not allow any kind of religious activities inside his orphanage". He underlined he believed religion to be a private activity.
He further wrote that they have hired another Muslim girl — "who has modern thoughts with religion-free mindset despite the fact that she is born, raised and is living in Batla House, New Delhi".

Vrama, when contacted, blatantly refused to accept that rejection of Nedal's application, one of the basis of which was her head scarf, was an act of Islamophobia.
Zoya said earlier a reputed private school in Patna had told her outrightly that they cannot hire her because of her hijab.