With Barcelona announcing on twitter that Neymar Jr has made his decision to leave, we look at what influenced Neymar's decision but how MSN will fare without the N is going to be the big question this season.
FC Barcelona communiqué on Neymar https://t.co/3gUqCGv5P8

— FC Barcelona (@FCBarcelona) August 2, 2017
With Neymar set to become the world's highest paid player, it would be naïve to dismiss this as a fundamental factor in his decision. However, the biggest factor that can be seen amid the transfer is Neymar's aspirations to become a stand alone player, something he could never do in the shadow of Lionel Messi. At the end of Barcelona's comeback against PSG last season, although Neymar was the best player, the picture that endured through the historic night was of Lionel Messi.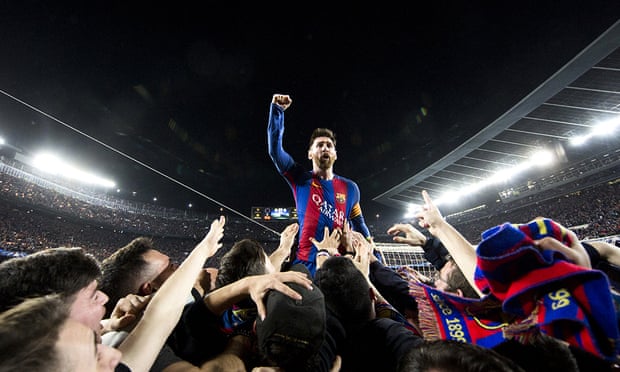 In a recent interview teammate Gerard Pique stated what might've been the final push Neymar needed to make a final decision.
"Neymar cannot be the protagonist at Barcelona, because the best will always be Messi, always," Pique said, per Selecao Brasileira.
With Barça it almost always is and maybe there is something in that? The argument most consistently put forward for Neymar's decision to leave for PSG is that he believes it is time to be the key cog in his team. There is the money – he is set to become the world's best-paid player, his salary will reportedly double while his father will grow even richer, receiving €36m (£32m) commission to go with almost €100m he has been paid by Barcelona. But status is not always measured by current account; shadow is a word used a lot of late and the one Messi casts is long.
That, at least, is the theory: Neymar wants to step centre-stage and lead; he can now play where he wants and how he wants, not have to adapt to others. If he stayed at Barcelona it would never be about him and nor would the Ballon d'Or. At the Parc des Princes, success would be his own; PSG would be his team, players brought to his specifications and he will be surrounded by his people, friends and countrymen. In this scenario Dani Alves's signing is re-evaluated, his role recast as the man who convinced him, showed him that they would do it his way. So, it seems, is the way Neymar, and others, have seen his role over the past few years.
This theory however is not flawless; Neymar first joined Barcelona with the aspirations of playing with Lionel Messi. Since then he has become part of what could be known as the greatest front three football has ever seen. Neymar's status in that trident might not have as high as Messi but it was certainly elevated. Friendship was endlessly presented as the secret to their success. At times it was a little sugar-sweet and the three men repeated the same easily digestible lines as if reading from a script, but that did not make it untrue – although the most significant connection was Suárez-Messi. They genuinely get on: when it emerged Neymar was contemplating leaving, Suárez and Messi tried to talk him round and jealousy, so palpable in other cases elsewhere, rarely surfaced in theirs. The players are genuinely sorry to be losing Neymar, who was popular in the dressing room.
The big question, however, is whether Suarez and Messi can operate just as well without Neymar or if they might perform even better. We take a look at stats from Opta to try and get an image of they'll fare without him.
77 per cent – Since MSN featured together for Barca for the first time, the Catalan giants have won 77 per cent of the matches in which they have played.
73.7 per cent – There is a clear drop-off in results when at least one of the Barca trio is absent, with the win ratio slipping to 73.7 per cent. Points per game is the same at 2.4, however.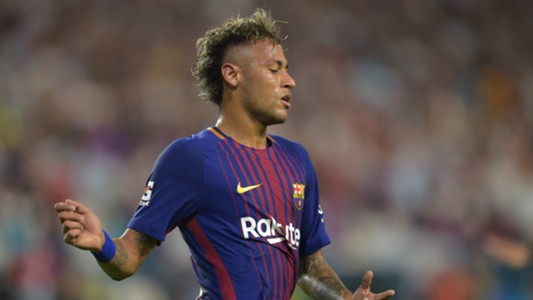 253 – In the 113 matches MSN have all played together, the trio have contributed 253 goals for Barcelona.
104 – Messi's goal ratio is a little under one per game when MSN have all been in the Barcelona team.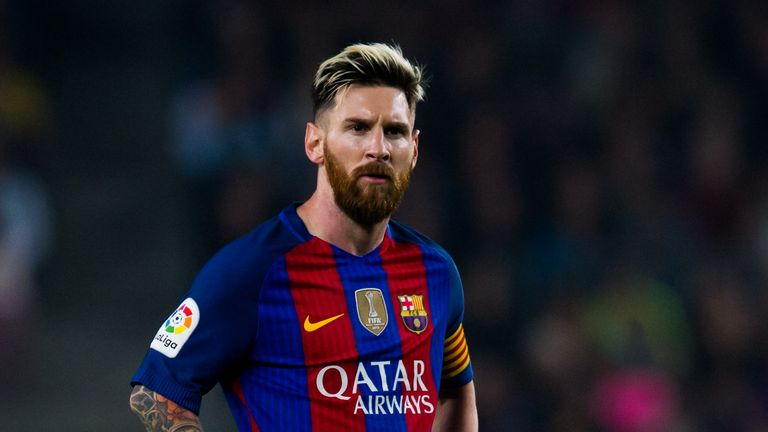 25 – Without one MSN member, Messi has hit 25 goals in 21 games for Barcelona, suggesting the Argentine thrives on the extra responsibility when the trident is missing a member.
95 – In his 113 games as part of MSN, Neymar has contributed to 95 goals – 59 strikes for himself and 36 assists – the lowest number of the trio.
68.9 per cent – When one member of MSN is absent, Barcelona's possession stands at 68.9 per cent, higher than the 66.6 per cent when they all play.
3 – Without at least one MSN member, Barcelona have averaged three goals a game, compared to a slightly lower 2.8 goals per game with Messi, Neymar and Suarez all playing.
Oh Neymar, there is only one direction to go from @FCBarcelona and that's backwards.

— Gary Lineker (@GaryLineker) August 2, 2017