KARACHI: The Pakistan Meteorological Department (PMD) on Wednesday said that the temperature in Sindh is likely to surge to 45°C.
This maximum temperature will be recorded in Hyderabad, Nawabshah, Larkana, Jacobabad, Dadu and Moenjo Daro while hot and dry weather will prevail in the plain areas of Sindh.
The sweltering temperature in Karachi is likely to persist till tomorrow while mercury is expected to cross 1°C in the city today.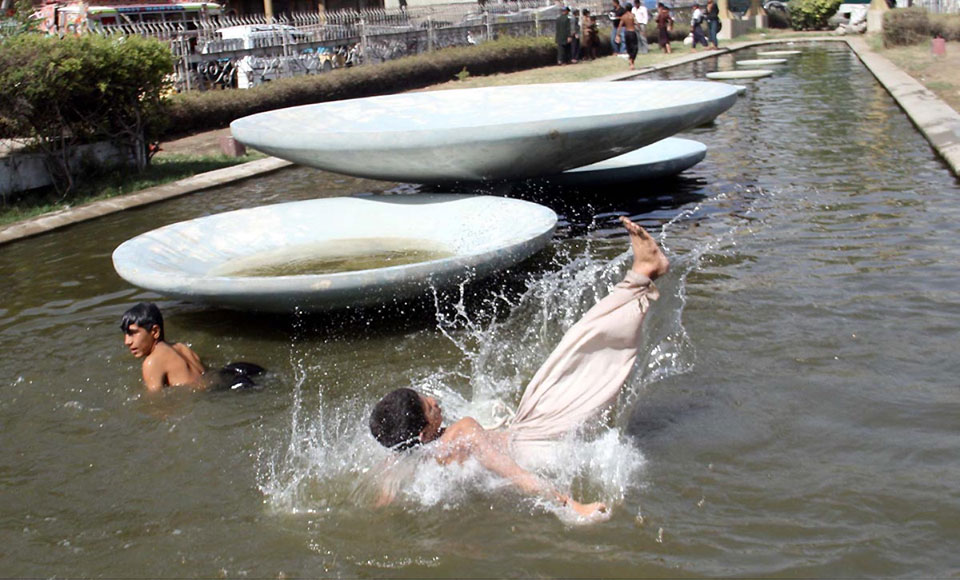 The Met Office has assured the people that the present spell of heat is not the dangerous heat wave that earlier claimed a huge number of lives in 2015.
The heat intensity is expected to minimise and return to the normal level until Friday.
However; the Met Office has asserted that all the departments are in contact and will give prior notice to the public in case of any potential threat.
It has advised the people especially children and elderly to drink lots of water and remain indoors.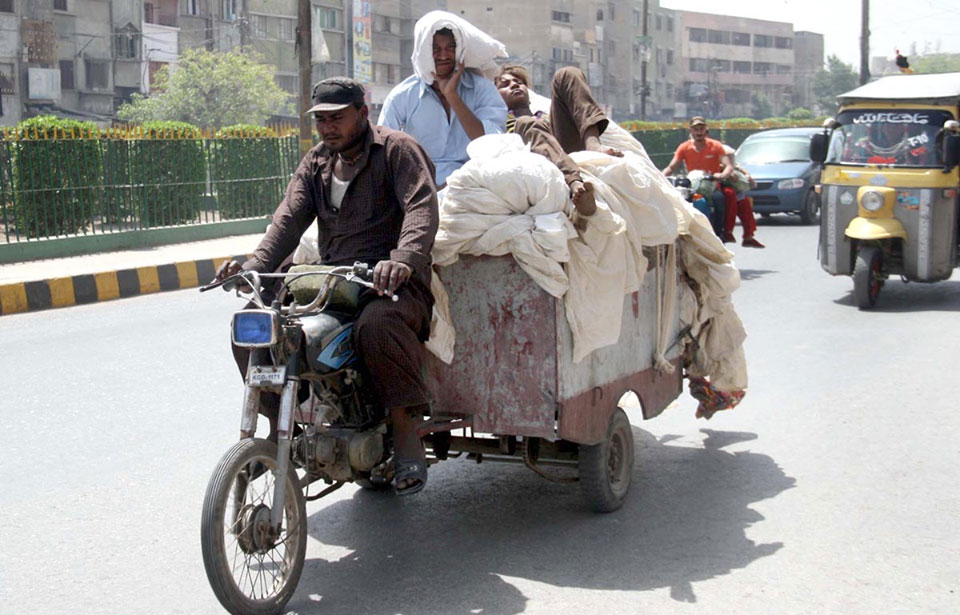 The city and provincial authorities have also stepped in to save lives and set up heatstroke centres in numerous areas.
The sudden rise of temperature has created fear among the people, reminding them of the treacherous heat wave in 2015.
Two years back, temperatures touched 44°C (111°F) in the steamy port city, the hottest since 1981 and above normal summer levels of around 37°C (99°F).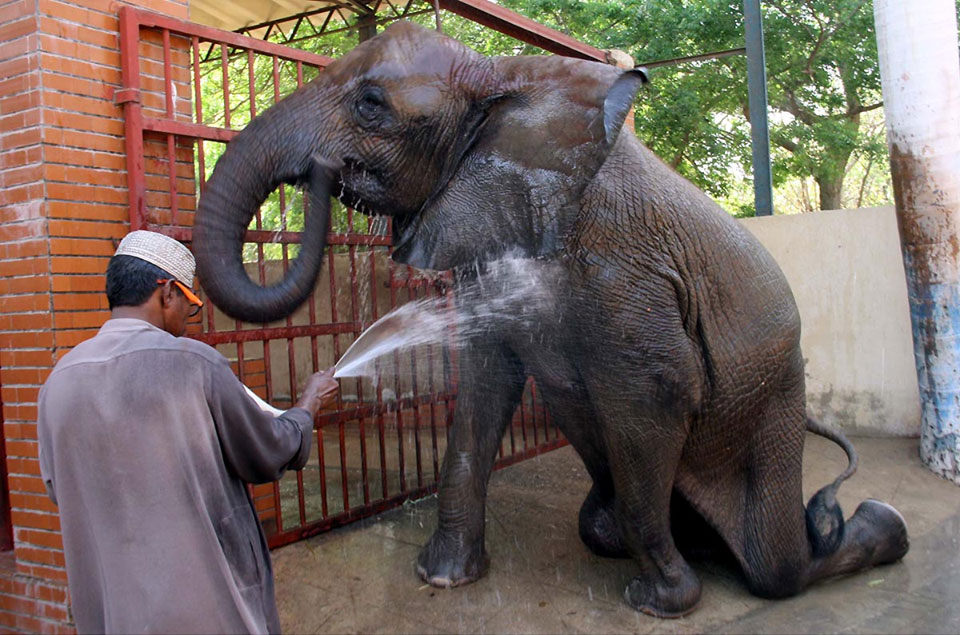 The worst heat wave to hit Karachi for nearly 35 years killed more than 1,000 people.
The problem was compounded by power cuts which left people unable to cool themselves with fans and air conditioners, particularly affecting those unable to afford generators.