KARACHI: Fire that emerged in a garment factory in Landhi Industrial area of Karachi on Friday was extinguished after an 18-hour-long rescue operation. The cooling process is underway.
No loss of life has been reported in the fire as there were no labourers inside the factory at the time of the incident.
According to Director KMC Masood Alam, the fire was reported at 2:35 PM. He said that the fire brigade vehicles reached the site late due to traffic.
All fire tenders of the city had been called to douse the fire which reached the third-floor of the factory. According to fire brigade officials, 16 fire tenders and two water bowsers are taken part in the fire-fighting operation at the factory.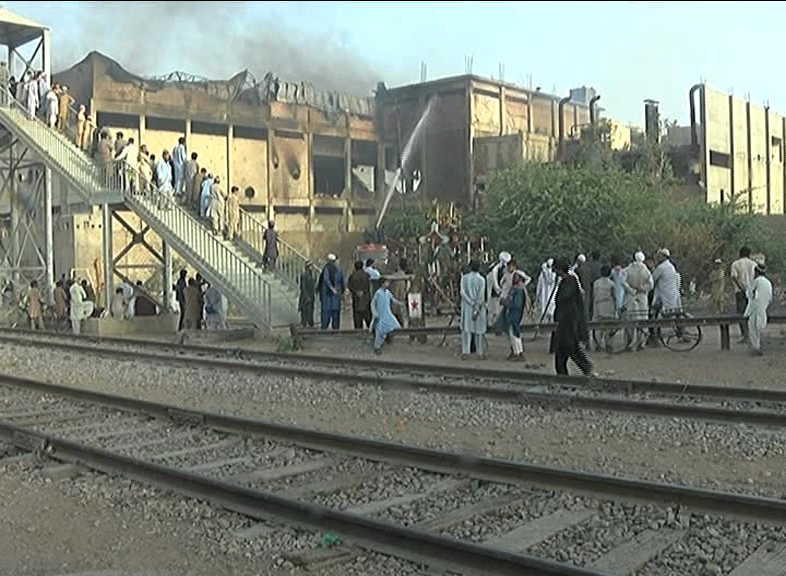 Declaring it as third-degree fire, the Chief Fire Officer Muhammad Tehseen has also asked for the help of PT and civil aviation authorities in order to bring the situation under control.
"The building has developed cracks due to continuous fire resulting in the collapse of walls," he said adding that the blaze has engulfed clothes and heavy machinery worth millions.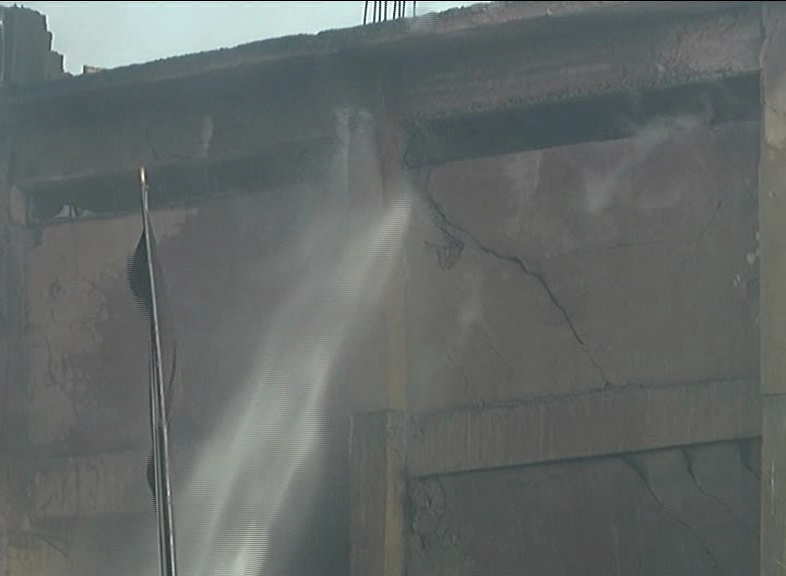 On December 8, 12 people were killed and more than 110 injured in a blaze in a private hotel at Shahrah-e-Faisal. According to hotel sources, the fire broke out at 3 AM in the kitchen located in the basement of the hotel and travelled through the air conditioning ducts, engulfing a major part of the hotel in flames.