An explosion in a busy vegetable market killed at least 21 people on Saturday (today) in Pakistan's  northwestern tribal region, an official said.
According to political administration, the blast took place at Kurram Agency's Parachinar Sabzi Mandi (vegetable market) where people were present in large number. The injured have been transferred to Agency Headquarters hospital where there is a shortage of doctors and medical facilities.
About 50 others were wounded in the blast near the border with Afghanistan, said  member of the National Assembly Sajid Hussain Turi from the region.
"We received 21 bodies of the local tribal people killed in the blast," Turi said, adding that there would be a mass funeral and then a demonstration over the attack.
Turi said a homemade bomb had been planted in a pile of tomatoes and exploded as people gathered in the market in Parachinar, Kurram's main town, early on Saturday morning.
At least 10 patients are in critical condition. A statement issued by the Inter-Services Public Relations (ISPR) said the improvised explosive device (IED) blast took place at 08:50 am. "Army and FC Quick Response officials have reached the blast site and cordoned off the area.
Army helicopters have been flown in for medical evacuation of the injured," the ISPR said. "The bomb seems to have been planted in a vegetable crate," a roadside vendor told the media. According to officials, the death toll is expected to rise.
Interior Minister Chaudhry Nisar Ali Khan condemned the blast and ordered a detailed report regarding the incident. In December 2015, a bomb hidden in a bag ripped through a crowded bazaar in a mainly Shia area of the northwestern tribal region, killing at least 23 people and wounding more than 30, officials said.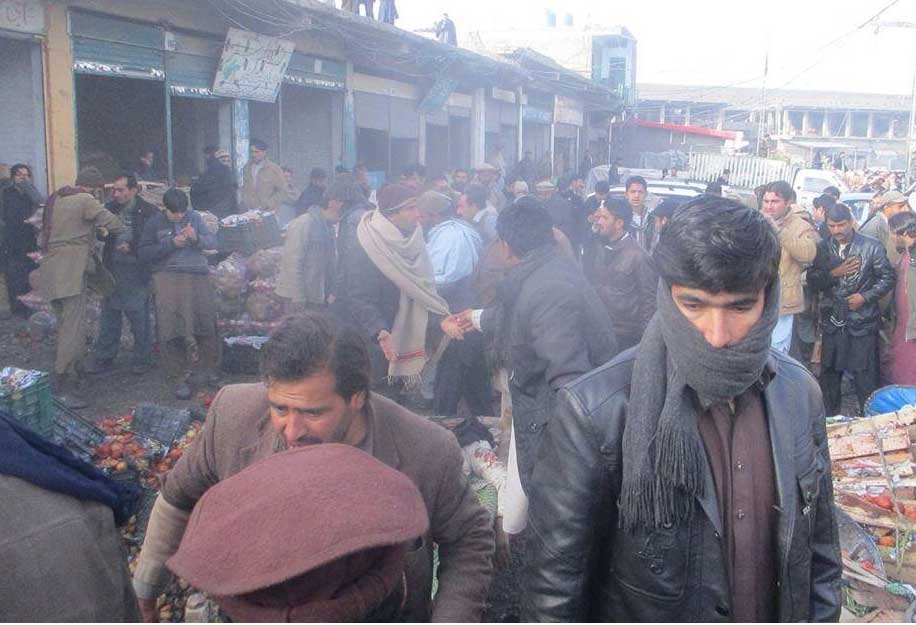 The death toll was expected to rise after the explosion at the Eidgah used clothes market in Parachinar, the capital of Kurram Agency on the border with Afghanistan. Kurram is one of Pakistan's seven semi-autonomous tribal districts which are governed according to local laws and customs and sits close to the border with Afghanistan. The district is on the frontline of Pakistan's battle against militancy that began in 2004 after the US-led invasion of Afghanistan forced Taliban and Al-Qaeda militants to flee across the border.