Prominent religious preacher Junaid Jamshed was on board the ill-fated Islamabad-bound flight that crashed in Abbottabad district on Wednesday. His presence on the flight along with 47 others was confirmed by his brother.
Read more: Junaid Jamshed dies in PIA plane crash: reports
Jamshed was travelling to Islamabad on the ill-fated PIA plane from Chitral where he had gone on a preaching tour.
Authorities have also recovered Jamshed's visiting cards and ID cards from the crash site.
Read more: 47 passesngers feared dead as Islamabad-bound PIA plane crashes near Havelian
-LIFE TRANSITION-
Jamshed, 52, who began his music career in 1983 and is famous for music albums such as 'Us Rah Par', is a much-loved figure in Pakistan.
Born on September 3, 1964, the pop singer-turned-evangelist shot to stardom and became a household name IN 90's.
For many, his music spoke to the aspirational youth of Pakistan of the 1990s. Junaid's Dil Dil Pakistan is still regarded as an anthem by many Pakistanis of the generation.
He made his breakthrough with the band 'Vital Signs' as lead singer and released their debut album, Vital Signs 1, in 1989. He achieved several chart-topping songs and later went on to launch his solo career.
Vital Signs gained national and international acclaim, becoming the first Pakistani band to achieve commercial success.
The widely-admired singer never actually intended to opt for a career in music, and tried his hand in the Pakistan Air Force as an F-16 fighter pilot. However, his weak eyesight held him back from his dream, and he only served a short stint in PAF as a civilian contractor.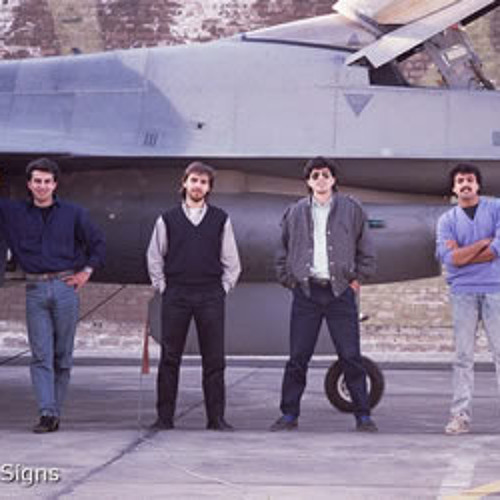 Vital Signs, which had already been formed by Nusrat Hussain and Rohail Hyatt, was completed when Jamshed joined. He had met the founding members after a live concert. Subsequently, broadcaster and producer Shoaib Mansoor took lead in helping the band work on their first album.
After having unprecedented success, without any marketing or promotion, Jamshed and Vital Signs went their separate ways in 1998, as the former chose a solo musical career. The band had spearheaded the underappreciated and relatively unknown rock scene to a national level during their peak.
His solo road wasn't as smooth as he thought it to be; sometime after 2000, he vanished from the public platform, while rumours arose of him facing financial pitfalls.
Moreover, with over 6 million followers on Facebook alone, Junaid Jamshed the singer, fashion designer, sometimes actor, TV presenter, song writer, and televangelist had fans in some form or the other.  In 2014, he had even made it to the list of the World's 500 Most Influential Muslims (in the arts and culture category – Royal Islamic Strategic Center, Jordan)
However, Jamshed left his music career behind and started focussing on religious activities. His debut religious album, 'Jalwa-e-Janan' was released in 2005.
His appearance changed drastically, as he ditched leather jackets and stonewashed jeans for a more traditional ensemble and a beard.
He went on to build a fashion empire, with a clothing boutique known as J., which has several outlets
He went on to build a fashion empire, with a clothing boutique known as J., which has several outlets across Pakistan.
In 2007, Jamshed received the Tamgha-e-Imtiaz (Medal of Excellence) by the then president.
Jamshed was embroiled in a blasphemy case in late 2014 after a video emerged in which he allegedly made inappropriate comments. However, Jamshed publicly apologised for his remarks and sought forgiveness, and the case did not proceed further.
The 52-year-old had kept a low profile ever since, and was last pictured with his friends in Chitral on December 4.
-LAST SERMON-
Junaid Jamshed's last sermon was on the topic of death and the life in Chitral, his close friend Salman Rafique has revealed on Thursday.
Heaven on Earth Chitral.
With my friends in the Path of Allah . Snowpacked Tirchmir right behind us pic.twitter.com/ZajcWEKlrG

— Junaid Jamshed (@JunaidJamshedPK) December 4, 2016
While talking to private TV channel, Rafique burst into tears on the tragic demise of Junaid Jamshed. Junaid Jamshed was my friend and classmate, they were with me before leaving for Chitral, he said.
Junaid Jamshed's life is a torch to the youth, he was a very sympathetic person and it's a great loss of Pakistan, he added.
Junaid Jamshed preached for ten days in Chitral and before departure, his last sermon was on death and life, he said.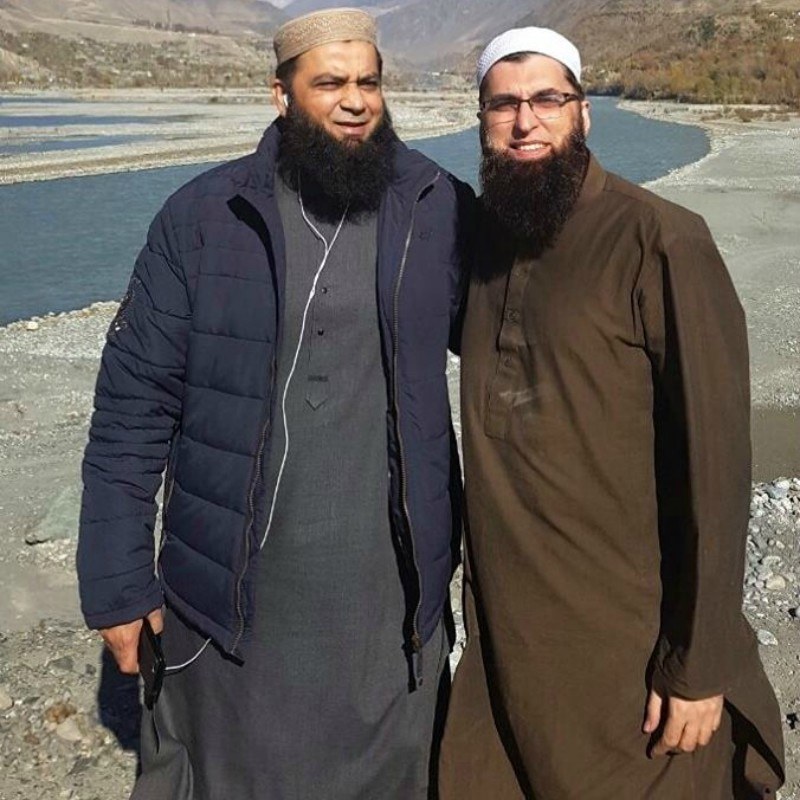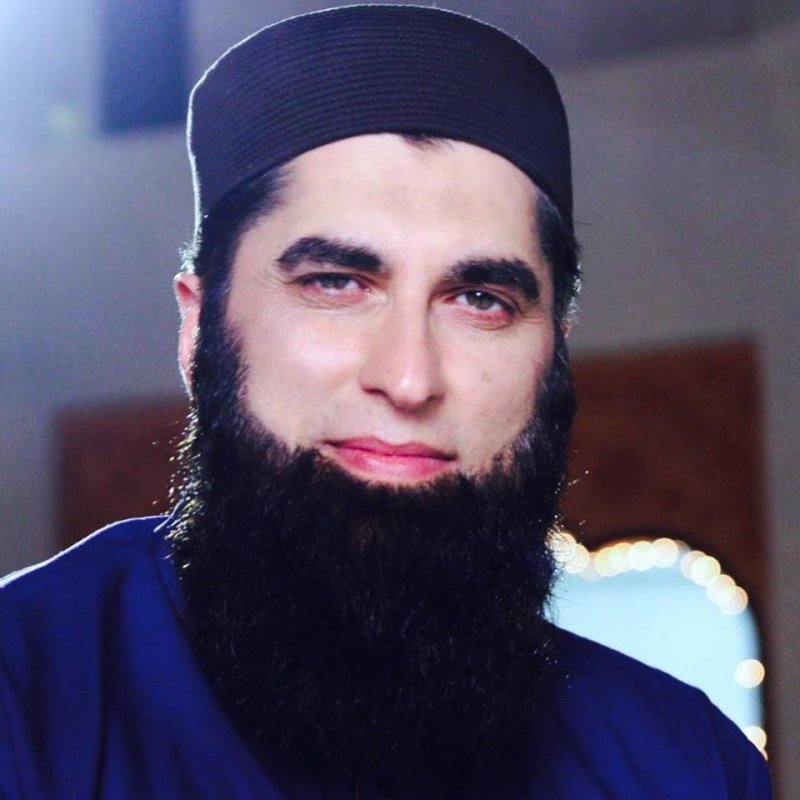 Read more: Celebrities on Twitter react to Junaid Jamshed's demise