It was Sunny Leone's moment under the New York sun as she became the first Bollywood actress to walk the ramp at New York Fashion Week. However, the actress has revealed that in the initial stage of her career, she was called "too fat" to be a model.
Leone walked the ramp at the coveted fashion week on September 8 and looked resplendent as the showstopper in an ivory Archana Kochhar gown.
For the Mastizaade star, walking the ramp was a moment of getting back at her detractors, who never thought she could make it as a model.
"It was such an amazing feeling. Ever since I was a little girl, I wanted to be a model and when I turned 18, I tried. I was told I was too short, too fat, too commercial or they were just not interested," said Leone in an email interview from New York.
"This is my big 'screw the negative people' moment because of this too short, too fat, too commercial girl got to walk at New York Fashion Week," she said.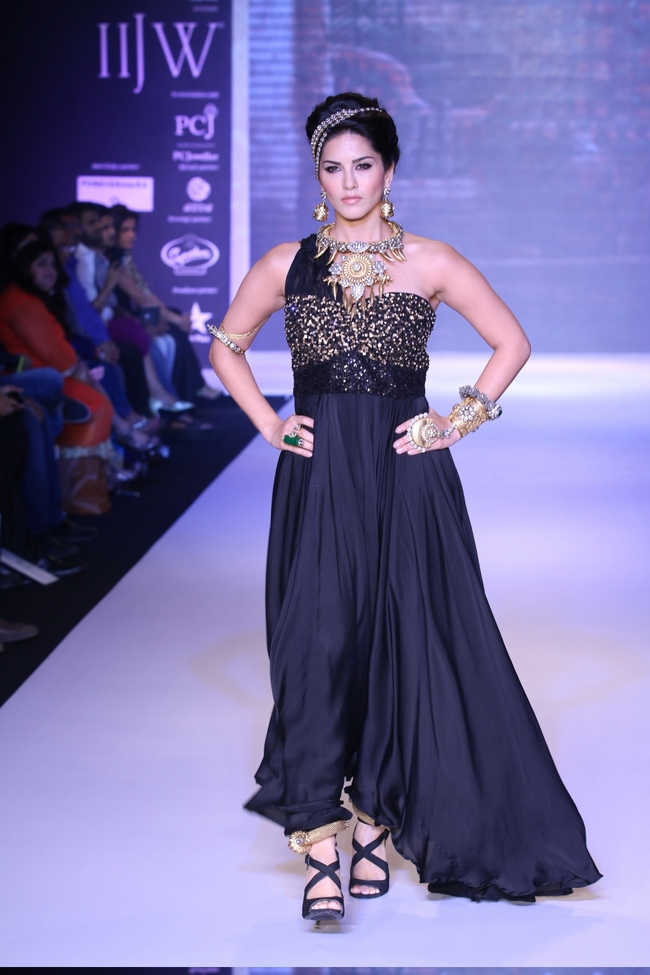 The 35-year-old actress opened the show for Kochhar with much applause but admitted that she was scared of tripping on the ramp.
"I was so nervous about tripping and falling. Also, this has been a dream for so long, I didn't believe it was happening."
At the show, acid-attack survivor Reshma Qureshi also walked the ramp for the Indian designer, who showcased her collection A Tale of Two Travels.
Leone said while she couldn't get time to meet other designers, she spent time with Qureshi.
"I did get a chance to spend time with Reshma Quereshi and she is a doll. I wish her all the best in life and I admire her strength and determination."
The actress is basking in the praise for walking the ramp and said she is not bothered by the fashion police. She feels fashion is subjective and is very happy with her style on a personal level.
"I always find it interesting, the ones doing the policing are not well dressed at all, and what I mean is mainly grooming aspects. So it's fine if they hate what I wear because I love it and am happy wearing it. Fashion is subjective to each and everyone of us," she said.
The New York Fashion Week commenced on September 8 and will go on until September 15.