Ashir Azeem's action thriller Maalik, which was banned all across Pakistan, leading to a classic 'freedom of expression' vs 'state control' debate nationally, was now set to release worldwide.
Looks like, Pakistan wasn't enough for 'state control' as the action movie is now barred from being screened internationally.
Read more: Maalik: Ashir Azeem's action thriller set to release worldwide
The movie was set to release in the Middle East, United States, Canada, United Kingdom and Australia on August 26, has been slapped with a ban on its export by the Information Ministry.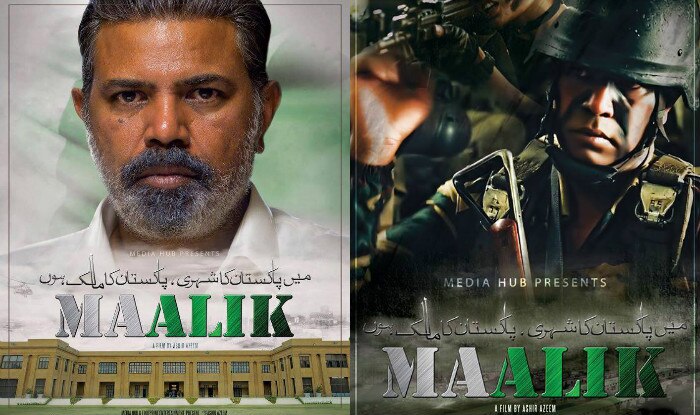 Talking about the release, Ashir Azeem says that the global release of the film wasn't pre-planned but since the judgment is reserved for the court case so the production team decided to go ahead with the international release.
Following the news, a disappointed Ashir said, "I was relying on the court's decision, but they keep delaying it, and now Maalik's export has been banned. I'm helpless."
Export of Maalik banned by the Ministry of information quoting political reasons.
Govt. Does not want overseas Pakistanis to see #Maalik

— Asher Azeem Gill (@ashirazeemgill) August 9, 2016
Earlier, in APRIL, three weeks after the Ashir Azeem's directorial 'Maalik' premiered at theatres across Pakistan, the federal information ministry and the Sindh government has slapped a ban on the film.
The Federal Information Ministry slapped a countrywide ban on "Maalik" on the subject of militancy, projecting politicians in poor light and glorifying the military.
The film created controversy by showing excessive extremist violence and depicting some similarities with the killing of government officials.
The ban came a day after Sindh Chief Minister Qaim Ali Shah stopped the screening of the movie but later revoked it after criticism.
'Maalik', a political-military thriller film shows the struggle of a man in Pakistan's elite Special Forces whose life gets entangled with politics.
While the Sindh High Court has had the final word in Pakistan, the movie is now set to make waves globally.
Read more: 'Maalik' ban" LHC issues notice to Punjab Censor Board