Venezuelans are preparing to vote in presidential elections on Sunday, called after the death of Hugo Chavez.
Acting President Nicolas Maduro, chosen by Mr Chavez as his successor, is running against Henrique Capriles, currently governor of Miranda state. Mr Capriles narrowly lost to Mr Chavez in elections last October.
In a meeting with foreign dignitaries, Maduro, the acting president, said he will recognise the election results, whatever they might be.
"If I win, it's welcomed and I will accept it with humility, if I lose, I will accept it with the same humility and with the values of Chavez," Maduro said.
Mr Capriles on the other hand is accusing Maduro of "violating all the electoral norms" by visiting the grave of the charismatic ex-president, and has dubbed the race unfair.
Almost 19 million Venezuelans will have the right to vote on Sunday. Security has been stepped up in the country, with soldiers and police taking to the streets in the capital Caracas.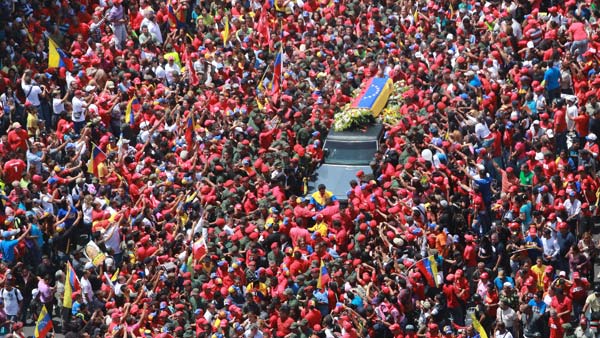 The former president, known for his pro-poor and anti neo-liberal policies which incurred the wrath of the US as well as the upper-classes in Venezuela, died on 5 March, after a two-year long battle against an undisclosed type of cancer, prompting a short electoral campaign period before Sunday's elections.
The winner is due to be sworn in on 19 April and serve until January 2019, to complete the six-year term that Mr Chavez would have begun in January.