The second anniversary of the deadly terrorist attack on Peshawar Army Public School (APS) is being observed on Friday (today).
Two years ago today, on December 16, 2014, 147 people, including 132 school children, were massacred in the deadliest terrorist attack in Pakistan's history when terrorists stormed APS and started indiscriminately killing everyone in sight.
Various functions will be arranged today (Friday) to pay homage to the martyred children.
ALSO READ: A year after APS attack, Pakistan still at crossroads
The Khyber Pakhtunkhwa (KP) government has announced holiday for all educational institutions in the province in memory of the martyrs. Arrangements are in place at different educational institutions and other places to remember the young martyrs.
The main function would be held at Army Public School, which would be attended by students and parents of the martyred. Corps Commander Peshawar Lt Gen Hidayat ur Rehman and his wife would attend the event in memory of the APS victims.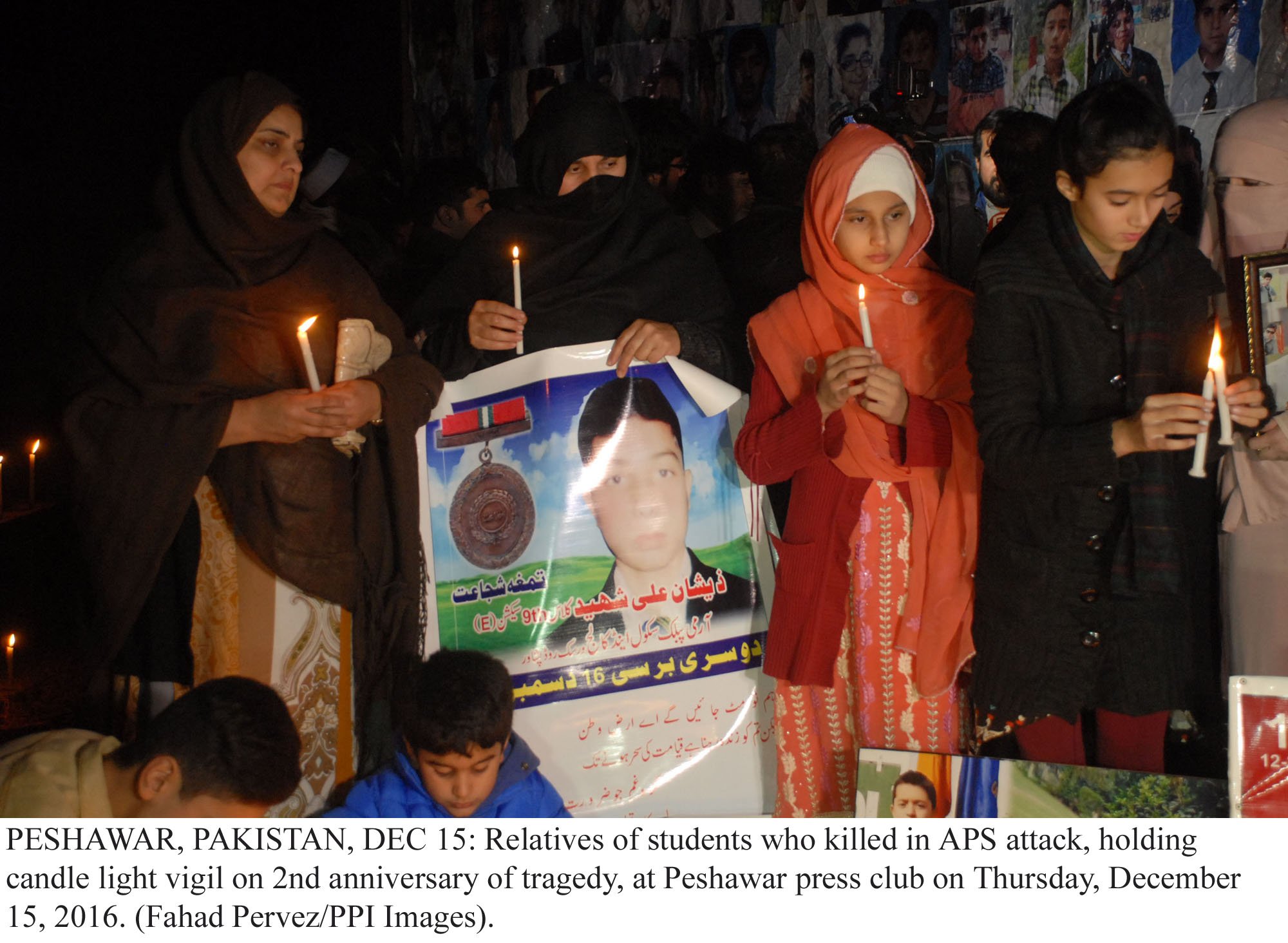 Around 109 government schools in KP have been named after the martyred schoolchildren.
Quran Khwani and other events have been planned by civil society organisations countrywide to remember the martyrs. A large number of people gathered in different parts of the country holding candlelight vigil and pictures of the martyred.
READ MORE: APS attack fears continue to haunt parents
Two years after the APS tragedy, 3,816 primary schools, 424 middle schools, 210 high schools and 23 higher secondary schools are still without boundary walls, as revealed in a government report.